3610 Tempe Street
Las Vegas, NV 89103
3610 Tempe Street, Las Vegas, NV 89103
1,401 Square Feet on 0.16 Acres
Located in Las Vegas
3 Beds, 2 Baths, 2-Car Garage
Listed for $255,000 on 11/20/17
Sold for $250,000 on 04/12/181,401 Square Feet on 0.16 Acres
Located in Las Vegas
3 Bedrooms, 2 Bathrooms, 2-Car Garage
Listed for $255,000 on 11/20/17
Sold for $250,000 on 04/12/181,401 Square Feet on 0.16 Acres, Located in Las Vegas
2 Stories, 3 Bedrooms, 2 Bathrooms, 2-Car Garage, Built in 1976
Listed for $255,000 on 11/20/17, Sold for $250,000 on 04/12/18
Located at torrey pine and spring mountain. Tiles and laminated hardwood thru out the whole house. Master bedroom downstairs with two rooms upstairs. Big lot with landscaped backyard, fountain and paver flooring in the backyard. Near schools and shopping centers. Buyer and agent is responsible to verify all information and measurement.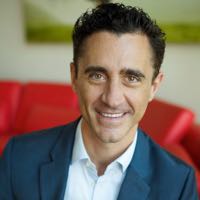 Gary Anter
Broker
Gary@PresentingVegas.com
(702) 743-4122
Listing Information
Address
3610 Tempe Street, Las Vegas, NV, 89103
Multiple Listing Number
1948392
List Price per Square Foot
$182
Property Features
Building Description
2 Stories
Total Number of Bathrooms
2
Subdivision Code
Casa Linda #04e
Furnished Description
House Views
Property Description
Directions
TORREY PINES AND SPRING MOUNTAIN GO SOUTH IN TORREY PINES AND WEST ON CASA LINDA. PROPERTY IS LOCATED AT THE CORNER OF CASA LINDA AND TEMPE
Public Schools
Elementary School Kindergarten - 2nd Grade
Decker Ch*
Elementary School 2nd Grade - 5th Grade
Decker Ch*
Junior High School
Guinn Kenny C.
Private and Charter Schools
| School Name | School Type | Grade Levels | Distance | PV Rating |
| --- | --- | --- | --- | --- |
| Creative Kids | private | PK | 0.26 mi | 4.0 / 10.0 |
| My Little School House | private | PK | 0.3 mi | 0.0 / 10.0 |
| Kinder Care Learning Center #791 | private | PK | 0.5 mi | 0.0 / 10.0 |
| Torrey Pines KinderCare | private | PK | 0.51 mi | 0.0 / 10.0 |
| Susan Marvosh Group Care Home | private | PK | 0.65 mi | 0.0 / 10.0 |
| Las Vegas Day School | private | PK-8 | 0.79 mi | 8.0 / 10.0 |
| Spring Valley Montessori School | private | PK-6 | 1 mi | 8.0 / 10.0 |
| Children's World | private | PK | 1.04 mi | 0.0 / 10.0 |
| Nca Learning Center | private | PK | 1.07 mi | 0.0 / 10.0 |
| Journey Education | private | K-8 | 1.1 mi | 10.0 / 10.0 |
| Sweet Peas Learning Center | private | PK | 1.12 mi | 0.0 / 10.0 |
| Beacon Academy Of Nevada | charter | 9-12 | 1.22 mi | 5.0 / 10.0 |
| Cornerstone Christian Academy | private | PK-8 | 1.24 mi | 8.0 / 10.0 |
| Odyssey Charter School K-5 | charter | PK-5 | 1.5 mi | 7.0 / 10.0 |
| Odyssey Charter High School | charter | 9-12 | 1.5 mi | 5.0 / 10.0 |
| Odyssey Charter School 6-8 | charter | 6-8 | 1.5 mi | 7.5 / 10.0 |
| Kidz Kidz Kidz | private | PK | 1.51 mi | 0.0 / 10.0 |
| Helen Meyer Community Child Care Center | private | PK | 1.54 mi | 10.0 / 10.0 |
| Romp 'N Play | private | PK | 1.63 mi | 0.0 / 10.0 |
| Mountain Heights Montessori | private | PK-3 | 1.63 mi | 10.0 / 10.0 |
| Spring Valley Christian Academy | private | PK-12 | 1.67 mi | 8.0 / 10.0 |
| Building Blocks Child Care | private | PK-K | 1.67 mi | 8.0 / 10.0 |
| Kids R Kids #2 Child Care Center | private | PK-K | 1.68 mi | 2.0 / 10.0 |
| Kids R Kids Of Sw Las Vegas | private | K-1 | 1.68 mi | 10.0 / 10.0 |
| Creative Kids Learning Center | private | PK | 1.69 mi | 10.0 / 10.0 |
| Lit'l Scholar Academy & Dc | private | PK | 1.7 mi | 10.0 / 10.0 |
| Wassell Academy | private | PK-8 | 1.74 mi | 10.0 / 10.0 |
| Las Vegas Junior Academy | private | PK-9 | 1.77 mi | 10.0 / 10.0 |
| Easter Seals Southern Nevada D | private | PK | 1.79 mi | 0.0 / 10.0 |
| Cumorah Academy Of Las Vegas | private | PK-8 | 1.87 mi | 0.0 / 10.0 |
| Kids Turf Academy Center | private | PK-1 | 1.89 mi | 4.0 / 10.0 |
| Charleston Heights Day Care | private | PK | 2.06 mi | 0.0 / 10.0 |
| Sunrise Montessori Academy | private | PK | 2.09 mi | 0.0 / 10.0 |
| Peace Garden Day Care | private | PK | 2.12 mi | 0.0 / 10.0 |
| New Horizons Academy | private | 2-12 | 2.12 mi | 8.0 / 10.0 |
| Children's Oasis | private | PK | 2.16 mi | 0.0 / 10.0 |
| Trinity United Metodist Church School/Child Care | private | PK-K | 2.17 mi | 0.0 / 10.0 |
| Kids Quest Child Care Center-Palms | private | PK | 2.24 mi | 0.0 / 10.0 |
| Las Vegas Kids R Kids-Lakes | private | PK-K | 2.29 mi | 0.0 / 10.0 |
| Kids Tyme Day Care | private | PK | 2.35 mi | 0.0 / 10.0 |
| 24 Hour Fitness Kid's Club Dc | private | PK | 2.65 mi | 0.0 / 10.0 |
| Calvary Chapel Ps-Spring Vly | private | PK | 2.72 mi | 10.0 / 10.0 |
| Calvary Chapel Christian School | private | K-12 | 2.73 mi | 8.0 / 10.0 |
| Happy Days Kindergarten | private | K | 2.82 mi | 6.0 / 10.0 |
| Glad Tidings Christian School | private | K-11 | 2.83 mi | 0.0 / 10.0 |
| Melvin Day Care Center | private | PK | 2.9 mi | 0.0 / 10.0 |
| A Small Wonder Day Care Center | private | PK | 2.96 mi | 0.0 / 10.0 |
| Desert Torah Academy Ohel Menachem | private | PK-8 | 2.98 mi | 8.0 / 10.0 |
| Quinones Day Care | private | PK | 2.98 mi | 0.0 / 10.0 |
| Mirabelli Community Child Care Center | private | PK | 3.04 mi | 10.0 / 10.0 |
| Christ Luth Children's Center | private | PK | 3.09 mi | 8.0 / 10.0 |
| Mini Skool | private | PK | 3.11 mi | 0.0 / 10.0 |
| The Lakes KinderCare | private | PK | 3.12 mi | 10.0 / 10.0 |
| Merryhill Elementary School | private | K-5 | 3.19 mi | 8.0 / 10.0 |
| Merryhill School Durango | private | PK | 3.19 mi | 10.0 / 10.0 |
| Creative Kids | private | PK | 3.24 mi | 0.0 / 10.0 |
| Little Paradise Day Care | private | PK | 3.25 mi | 0.0 / 10.0 |
| Citibank Family Center | private | PK-K | 3.39 mi | 6.0 / 10.0 |
| Citibank Child Care Center | private | PK | 3.39 mi | 0.0 / 10.0 |
| Lvvwd-School's Out Child Care Center | private | PK | 3.4 mi | 0.0 / 10.0 |
| Primetime Preschool - Child Care Center | private | PK-K | 3.45 mi | 0.0 / 10.0 |
| La Petite Academy | private | PK | 3.5 mi | 10.0 / 10.0 |
| La Madre Mountain School | private | 7-12 | 3.55 mi | 2.0 / 10.0 |
| Trinity International Schools | private | 5-12 | 3.58 mi | 10.0 / 10.0 |
| Lustig's Day Care Center | private | PK | 3.64 mi | 0.0 / 10.0 |
| West Charleston Enrichment Academy | private | PK-8 | 3.66 mi | 8.0 / 10.0 |
| Childrens Choice Lc-Plce Sta | private | PK | 3.7 mi | 0.0 / 10.0 |
| Lucas Day Care Center | private | PK | 3.73 mi | 0.0 / 10.0 |
| American Preparatory Academy | charter | K-12 | 3.74 mi | 8.0 / 10.0 |
| St Francis De Sales School | private | K-8 | 3.76 mi | 8.0 / 10.0 |
| International Christian Academy | private | PK-8 | 3.81 mi | 8.0 / 10.0 |
| Childrens Choice Kindergarten | private | K | 3.99 mi | 0.0 / 10.0 |
| Our Lady Of Las Vegas School | private | PK-8 | 4.03 mi | 6.0 / 10.0 |
| Creative Kids Learning Center | private | PK | 4.05 mi | 0.0 / 10.0 |
| All Saints Day School | private | PK-K | 4.07 mi | 6.0 / 10.0 |
| Las Vegas Athletic Club Child Care Center | private | PK | 4.14 mi | 0.0 / 10.0 |
| Doral Academy | charter | PK-8 | 4.15 mi | 8.0 / 10.0 |
| Mountain Heights Mont School | private | PK | 4.26 mi | 0.0 / 10.0 |
| Springstone Montessori School | private | PK | 4.27 mi | 10.0 / 10.0 |
| Kids Campus Learning Center | private | PK-K | 4.28 mi | 0.0 / 10.0 |
| Liberty Baptist Academy | private | K-12 | 4.32 mi | 10.0 / 10.0 |
| Shadow Hills Baptist Preschool | private | PK-K | 4.36 mi | 8.0 / 10.0 |
| Children's Learning Adv Child Care Center | private | PK | 4.57 mi | 0.0 / 10.0 |
| Bright Child Learning Center | private | PK | 4.61 mi | 0.0 / 10.0 |
| Pdc Professional Development Center Head Start | private | PK | 4.76 mi | 0.0 / 10.0 |
| My Little Margies Day Care | private | PK | 4.79 mi | 10.0 / 10.0 |
| Water of Life Lutheran School | private | PK | 4.79 mi | 10.0 / 10.0 |
| St Elizabeth Ann Seton Catholic School | private | K-8 | 4.8 mi | 8.0 / 10.0 |
| Mott's Day Care Center | private | PK | 4.81 mi | 0.0 / 10.0 |
| Tree of Life Christian School | private | PK-2 | 4.82 mi | 6.0 / 10.0 |
| Creative Kids Learning Center | private | PK | 4.82 mi | 0.0 / 10.0 |
| Delta Academy | charter | 6-12 | 4.83 mi | 5.5 / 10.0 |
| First Christian Montessori Childrens World | private | PK-K | 4.84 mi | 0.0 / 10.0 |
| Acelero Learning Head Start | private | PK | 5 mi | 0.0 / 10.0 |
| Culinary Workers Child Care Center-Local 226 | private | PK | 5 mi | 0.0 / 10.0 |
| Friendship Child Care Center | private | PK | 5.03 mi | 0.0 / 10.0 |
| Imagination Plus Child Care Center | private | K | 5.03 mi | 8.0 / 10.0 |
| Children's Choice Learning Center | private | PK | 5.13 mi | 0.0 / 10.0 |
| Children's Choice Learning Center | private | PK-K | 5.13 mi | 0.0 / 10.0 |
| Faith Lutheran Middle School & High School | private | 6-12 | 5.15 mi | 6.0 / 10.0 |
| Bottlegenie Day Care | private | PK | 5.17 mi | 0.0 / 10.0 |
| The Meadows School | private | PK-12 | 5.22 mi | 8.0 / 10.0 |
| Kindercare Learning Centers | private | PK-K | 5.27 mi | 8.0 / 10.0 |
| Godsend Learning Center | private | PK | 5.29 mi | 2.0 / 10.0 |
| Aprende Academy Preschool at Doral Academy Fire Mesa | charter | K-9 | 5.29 mi | 0.0 / 10.0 |
| The Summit School | private | PK-1 | 5.3 mi | 0.0 / 10.0 |
| La Petite Academy | private | PK-2 | 5.33 mi | 0.0 / 10.0 |
| Little Annies Day Care | private | PK | 5.41 mi | 0.0 / 10.0 |
| Calvary Christian Learning Academy | private | PK-8 | 5.46 mi | 8.0 / 10.0 |
| Merryhill School Alta | private | PK-K | 5.52 mi | 6.0 / 10.0 |
| Trinity International School | private | K-12 | 5.54 mi | 0.0 / 10.0 |
| Bishop Gorman High School | private | 9-12 | 5.58 mi | 6.0 / 10.0 |
| Faith Lutheran Preschool | private | PK | 5.59 mi | 10.0 / 10.0 |
| Children's Learning Adv Child Care Center | private | PK | 5.6 mi | 0.0 / 10.0 |
| Solomon Schechter Day School Of Las Vegas | private | K-6 | 5.6 mi | 10.0 / 10.0 |
| Temple Beth Shalom Pre-School | private | PK | 5.63 mi | 10.0 / 10.0 |
| New Hope Christian Academy | private | PK-2 | 5.63 mi | 4.0 / 10.0 |
| Faith Lutheran Academy | private | K-5 | 5.64 mi | 8.0 / 10.0 |
| Unlv Csun Pre-School | private | PK | 5.65 mi | 0.0 / 10.0 |
| Lil Scholar Academy-Summerlin | private | PK | 5.68 mi | 10.0 / 10.0 |
| Fellowship Christian Day Care | private | PK | 5.74 mi | 0.0 / 10.0 |
| City Impact Early Ed Center | private | PK | 5.75 mi | 0.0 / 10.0 |
| Trinity Christian Schools | private | PK-6 | 5.75 mi | 10.0 / 10.0 |
| Shenker Academy | private | PK-K | 5.78 mi | 6.0 / 10.0 |
| Creative Kids Learning Center | private | PK | 5.81 mi | 10.0 / 10.0 |
| Academy For Learning | private | K-12 | 5.82 mi | 10.0 / 10.0 |
| Alexander Dawson School | private | PK-8 | 5.88 mi | 6.0 / 10.0 |
| 24 Hour Fitness Kid's Club Dc | private | PK | 5.88 mi | 0.0 / 10.0 |
| Las Vegas Athletic Club Child Care Center | private | PK | 5.9 mi | 0.0 / 10.0 |
| Univ Methodist Child Development Center | private | PK | 5.94 mi | 10.0 / 10.0 |
| Sunflower Head Start | private | PK | 6.02 mi | 10.0 / 10.0 |
| Bright Horizons at Summerlin | private | PK-K | 6.05 mi | 0.0 / 10.0 |
| Smart Start Day Care | private | PK | 6.07 mi | 0.0 / 10.0 |
| St Anne Catholic School | private | PK-8 | 6.14 mi | 8.0 / 10.0 |
| House Of Knowledge Christian Academy | private | K-12 | 6.14 mi | 0.0 / 10.0 |
| University Baptist Academy | private | 1-11 | 6.19 mi | 10.0 / 10.0 |
| Pentecostal Temple Cdc | private | PK | 6.25 mi | 0.0 / 10.0 |
| Anderson Academy of Mathematics and Science | private | 1-8 | 6.27 mi | 10.0 / 10.0 |
| Imagine 100 Academy Of Excellence | charter | PK-5 | 6.28 mi | 3.0 / 10.0 |
| Imagine 100 Academy of Excellence | charter | 6-8 | 6.28 mi | 4.0 / 10.0 |
| Creative Kids Learning Center | private | PK | 6.28 mi | 0.0 / 10.0 |
| Word Of Life Christian Academy | private | PK-12 | 6.3 mi | 10.0 / 10.0 |
| 9th Bridge School | private | PK-4 | 6.32 mi | 10.0 / 10.0 |
| Fielday School KinderCare | private | PK | 6.35 mi | 8.0 / 10.0 |
| Andre Agassi College Preparatory Academy | charter | PK-5 | 6.37 mi | 6.0 / 10.0 |
| Andre Agassi College Preparatory Academy | charter | 6-12 | 6.37 mi | 6.0 / 10.0 |
| Dr Miriam & Sheldon G Adelson Educational Campus | private | PK-12 | 6.38 mi | 6.0 / 10.0 |
| Variety Early Learning Center | private | PK-K | 6.4 mi | 8.0 / 10.0 |
| Acelero Learning Center-Jefferson | private | PK | 6.41 mi | 0.0 / 10.0 |
| Spring Meadows Preschool & Kindergarten | private | PK-1 | 6.5 mi | 0.0 / 10.0 |
| First Good Shepherd Lutheran School | private | PK-6 | 6.52 mi | 10.0 / 10.0 |
| Rainbow Dreams Academy | charter | PK-5 | 6.54 mi | 4.0 / 10.0 |
| Rainbow Dreams Academy Secondary | charter | 6-8 | 6.54 mi | 1.0 / 10.0 |
| Omar Haikal Islamic Academy | private | PK-8 | 6.55 mi | 10.0 / 10.0 |
| St Joseph School | private | K-8 | 6.56 mi | 8.0 / 10.0 |
| Bright Child Learning Center | private | PK | 6.58 mi | 0.0 / 10.0 |
| Innovations International Charter School of NV | charter | 6-12 | 6.59 mi | 4.0 / 10.0 |
| Innovations International Charter School Of Nv | charter | PK-5 | 6.59 mi | 5.0 / 10.0 |
| New Live Christian Pre-School | private | PK | 6.61 mi | 0.0 / 10.0 |
| Founders Academy Las Vegas | charter | K-12 | 6.64 mi | 6.0 / 10.0 |
| Griffith United Methodist Preschool | private | PK-K | 6.64 mi | 10.0 / 10.0 |
| Top Christian Learning Academy | private | K-3 | 6.7 mi | 0.0 / 10.0 |
| Top Kids Learning Enrich Center | private | PK | 6.73 mi | 0.0 / 10.0 |
| Young Disciples Learning Center | private | PK | 6.76 mi | 0.0 / 10.0 |
| Zion Methodist Day Care Center | private | PK | 6.76 mi | 10.0 / 10.0 |
| Mccarran Child Development Center | private | PK-1 | 6.79 mi | 0.0 / 10.0 |
| Mccarran Bright Horizons Dc | private | PK | 6.79 mi | 0.0 / 10.0 |
| Merryhill Elementary School | private | K-5 | 6.8 mi | 10.0 / 10.0 |
| Exodus Christian Academy | private | K-9 | 6.8 mi | 0.0 / 10.0 |
| Merryhill School Summerlin Preschool | private | PK | 6.82 mi | 10.0 / 10.0 |
| Nala Child Care Center | private | PK | 6.89 mi | 0.0 / 10.0 |
| Teacher's Apple Child Care Center | private | PK | 6.89 mi | 0.0 / 10.0 |
| St. Viator Prekindergarten & Kindergarten | private | PK-K | 6.94 mi | 8.0 / 10.0 |
| Duck Duck Goose Day Care | private | PK | 6.98 mi | 0.0 / 10.0 |
| 24 Hour Fitness Kid's Club Dc | private | PK | 7 mi | 0.0 / 10.0 |
| Red Rock Country Club Child Care Center | private | PK | 7.03 mi | 0.0 / 10.0 |
| St Viator Catholic School | private | PK-8 | 7.05 mi | 4.0 / 10.0 |
| Kids Co-Op | private | PK-K | 7.08 mi | 10.0 / 10.0 |
| Creative Kids Learning Center | private | PK | 7.09 mi | 0.0 / 10.0 |
| Mountain View Lutheran School | private | PK-5 | 7.12 mi | 10.0 / 10.0 |
| Cinderella Careskool | private | PK | 7.22 mi | 0.0 / 10.0 |
| Child Haven Child Care Center | private | PK | 7.25 mi | 0.0 / 10.0 |
| Quest Academy Preparatory Education | charter | K-8 | 7.35 mi | 5.0 / 10.0 |
| Watch Me Grow Child Development Center | private | PK | 7.36 mi | 0.0 / 10.0 |
| Jewish Community Day School | private | K-8 | 7.38 mi | 0.0 / 10.0 |
| Seton Academy West | private | PK-K | 7.4 mi | 10.0 / 10.0 |
| Children's Learning Adv Child Care Center | private | PK | 7.45 mi | 0.0 / 10.0 |
| Kinder Care Learning Center #1306 | private | PK | 7.52 mi | 0.0 / 10.0 |
| Lone Mountain Creative Lc | private | PK | 7.52 mi | 0.0 / 10.0 |
| Lone Mountain Learning Center | private | PK-K | 7.52 mi | 0.0 / 10.0 |
| Paradise Park Community Center | private | PK-K | 7.63 mi | 0.0 / 10.0 |
| Challenger School - Summerlin | private | PK-8 | 7.66 mi | 8.0 / 10.0 |
| Maranatha Academy of Las Vegas | private | K-8 | 7.66 mi | 6.0 / 10.0 |
| Challenger Pre-Sch-Los Prados | private | PK | 7.68 mi | 2.0 / 10.0 |
| Source Academy & Early Learning Center | private | PK | 7.72 mi | 10.0 / 10.0 |
| La Petite Learning Center | private | PK-K | 7.78 mi | 10.0 / 10.0 |
| La Petite Academy | private | PK-K | 7.78 mi | 0.0 / 10.0 |
| Kids Campus Learning Center | private | PK-K | 7.78 mi | 10.0 / 10.0 |
| Kid's Campus | private | PK-K | 7.78 mi | 10.0 / 10.0 |
| St Christopher Catholic School | private | K-8 | 7.85 mi | 8.0 / 10.0 |
| Little Scholar | private | PK | 7.86 mi | 0.0 / 10.0 |
| Challenger School - Los Prados | private | PK-1 | 7.87 mi | 0.0 / 10.0 |
| Imprints Day School | private | PK-5 | 7.94 mi | 2.0 / 10.0 |
| Saratoga Palms Head Start | private | PK | 7.98 mi | 0.0 / 10.0 |
| Hand In Hand Pre-Sch-Buffalo | private | PK | 8.01 mi | 0.0 / 10.0 |
| A To Z Child Care & Learning Center | private | PK | 8.04 mi | 0.0 / 10.0 |
| Legacy Traditional School - North Valley | charter | K-8 | 8.05 mi | 2.5 / 10.0 |
| Rock Christian Learning Center | private | PK | 8.17 mi | 0.0 / 10.0 |
| Candil Hall Academy | private | K-5 | 8.17 mi | 10.0 / 10.0 |
| Acelero Learning Clark Dc-Martinez | private | PK | 8.26 mi | 0.0 / 10.0 |
| Seton Academy Pre-School | private | PK-K | 8.29 mi | 0.0 / 10.0 |
| Aprende Academy Preschool at Doral Academy Red Rock | private | PK | 8.37 mi | 0.0 / 10.0 |
| Doral Academy of Nevada - Cactus Campus | charter | PK, 8 | 8.37 mi | 8.5 / 10.0 |
| University Baptist Academy | private | K-12 | 8.38 mi | 0.0 / 10.0 |
| Christian Montessori Academy | private | PK-4 | 8.38 mi | 8.0 / 10.0 |
| Kids R Kids Of Silverado Ranch | private | PK-1 | 8.42 mi | 10.0 / 10.0 |
| Marcia's Child Care Center | private | PK | 8.45 mi | 0.0 / 10.0 |
| Bright Child Learning Center | private | PK | 8.5 mi | 0.0 / 10.0 |
| Child Time Learning Center | private | PK | 8.54 mi | 2.0 / 10.0 |
| Childtime Child Care Center 1803 | private | PK | 8.54 mi | 0.0 / 10.0 |
| Kinder Prep Academy | private | PK-K | 8.58 mi | 6.0 / 10.0 |
| Mt Olive Luteran School | private | K-8 | 8.59 mi | 10.0 / 10.0 |
| Hill And Dale Child Development Center | private | PK-K | 8.62 mi | 10.0 / 10.0 |
| Baby Love And Care Inf Center | private | PK | 8.66 mi | 0.0 / 10.0 |
| Kids Kamp At Cimarronrose | private | PK | 8.69 mi | 0.0 / 10.0 |
| Beautiful Savior Lutheran Ps | private | PK | 8.7 mi | 0.0 / 10.0 |
| 24 Hour Fitness Kid's Club Dc | private | PK | 8.71 mi | 0.0 / 10.0 |
| Mountain View Baptist Academy | private | PK-10 | 8.72 mi | 0.0 / 10.0 |
| Explore Knowledge Academy | charter | PK-5 | 8.73 mi | 6.5 / 10.0 |
| Creative Kids Learning Center | private | PK | 8.75 mi | 0.0 / 10.0 |
| Super Kids Academy | private | PK | 8.77 mi | 0.0 / 10.0 |
| Hand In Hand Pre-School & Cdc | private | PK | 8.8 mi | 0.0 / 10.0 |
| Hand in Hand Preschool & EDC | private | PK | 8.8 mi | 0.0 / 10.0 |
| Sunset Montessori Community School | private | PK-K | 8.83 mi | 10.0 / 10.0 |
| Montessori Visions Academy | private | PK-8 | 8.87 mi | 8.0 / 10.0 |
| Henderson Christian Academy | private | PK | 8.9 mi | 0.0 / 10.0 |
| Challenger School - Silverado | private | PK-8 | 8.97 mi | 6.0 / 10.0 |
| Kids Turf Academy Ii | private | PK | 8.97 mi | 0.0 / 10.0 |
| 24 Hour Fitness Kid's Club Dc | private | PK | 8.99 mi | 0.0 / 10.0 |
| Child Time | private | PK | 9.04 mi | 2.0 / 10.0 |
| Top Of The Class Learning Center | private | PK | 9.05 mi | 0.0 / 10.0 |
| Kid's Quest Child Care Center-Boulder Stn | private | PK | 9.06 mi | 0.0 / 10.0 |
| Lamb Of God Lutheran School | private | PK-5 | 9.06 mi | 8.0 / 10.0 |
| Mountain View Christian Schools | private | PK-12 | 9.08 mi | 6.0 / 10.0 |
| American Heritage Academy | private | PK-12 & Ungraded | 9.1 mi | 10.0 / 10.0 |
| Nevada Virtual Academy | charter | K-12 | 9.13 mi | 4.5 / 10.0 |
| Southern Highlands Preparatory School | private | PK-8 | 9.13 mi | 8.0 / 10.0 |
| Kids Campus Learning Center | private | PK-K | 9.14 mi | 0.0 / 10.0 |
| Children's Choice Lc-Boulder | private | PK | 9.17 mi | 0.0 / 10.0 |
| Cascos Family Day Care | private | PK | 9.2 mi | 0.0 / 10.0 |
| Redeemer Lutheran Elementary School & Preschool | private | PK-2 | 9.22 mi | 2.0 / 10.0 |
| ABC Preschool of Redeemer Luthe | private | PK-2 | 9.22 mi | 8.0 / 10.0 |
| Leadership Academy of Nevada | charter | 6-12 | 9.26 mi | 0.0 / 10.0 |
| Childrens Garden Learning Center | private | PK-K | 9.27 mi | 0.0 / 10.0 |
| Montessori Method | private | PK-K | 9.27 mi | 0.0 / 10.0 |
| Equipo Academy School - 18433 | charter | 6-11 | 9.41 mi | 2.5 / 10.0 |
| New Life Christian Academy | private | 3-9 | 9.45 mi | 6.0 / 10.0 |
| Creative Kids Learning Center GV | private | PK | 9.46 mi | 0.0 / 10.0 |
| Acelero Learning Clark Child Care Center-Stewart | private | PK | 9.55 mi | 0.0 / 10.0 |
| Aprende Academy Preschool at Pinecrest Academy St Rose | private | PK | 9.57 mi | 0.0 / 10.0 |
| Mater Academy Mountain Vista | charter | PK-8 | 9.64 mi | 10.0 / 10.0 |
| Nasri Academy for Gifted Children | private | 1-4 | 9.68 mi | 10.0 / 10.0 |
| Discovery Charter School | charter | K-8 | 9.69 mi | 6.0 / 10.0 |
| Montessori School-Visions | private | PK | 9.69 mi | 0.0 / 10.0 |
| Tinker Town Learn & Play Child Care Center | private | PK | 9.72 mi | 0.0 / 10.0 |
| Kids Learning Path | private | PK | 9.75 mi | 0.0 / 10.0 |
| Baby Land Infant Center Pre-School | private | PK | 9.76 mi | 0.0 / 10.0 |
| Csn Early Childhood Education Lab School | private | PK-K | 9.79 mi | 10.0 / 10.0 |
| Childrens Inn Child Care Center | private | PK | 9.79 mi | 0.0 / 10.0 |
| A Montessori Childrens Academy | private | K-3 | 9.81 mi | 0.0 / 10.0 |
| Campus Child Care | private | PK | 9.82 mi | 0.0 / 10.0 |
| La Petite Academy #7294 | private | PK | 9.85 mi | 0.0 / 10.0 |
| Back To Basics Preschool & Day Care | private | PK-2 | 9.89 mi | 0.0 / 10.0 |
| La Petite Academy | private | PK | 9.89 mi | 0.0 / 10.0 |
| Centennial Academy | private | PK-5 | 9.89 mi | 10.0 / 10.0 |
| Imagine School Mountain View | charter | K-6 | 9.93 mi | 8.0 / 10.0 |
| Club Sport Green Valley Child Care Center | private | PK | 9.94 mi | 0.0 / 10.0 |
Interior Details
Interior Description
Blinds, Ceiling Fan(s)
Flooring Description
Ceramic, Manmade Wood Or Laminate
Living Room
Entry Foyer 16X14
Dining Room
Dining Area 8X8
Kitchen
Granite Countertops
Master Bedroom
Downstairs, Walk-in Closet(s) 14X12
Master Bathroom
Second Bedroom
Upstairs 15X14
Third Bedroom
Upstairs 14X11
Bathroom Downstairs Description
Full Bath Downstairs
Den Dimensions
Loft Dimensions
Loft Dimensions 1st Floor
Loft Dimensions 2nd Floor
Loft Description
Laundry Location
Number of Full Bathrooms
1
Number of Three-Quarter Bathrooms
1
Number of Half Bathrooms
0
Land & Exterior Details
Lot Description
Under 1/4 Acre
Construction Materials
Roof Materials
Composition Shingle
Garage Description
Attached
Exterior Amenities
Back Yard Access, Patio
Landscaping Features
Fountain
Fence
Backyard Full Fenced
Builder / Manufacturer
Utility, Appliance & System Details
Cooling System
Ground Mounted Air Conditioner
N
Utility Information
Cable Wired, Underground Utilities
Fireplace Locations
Wood Burning
Association, Tax & Financial
Special Improvement Balance
$0
Annual Special Improvement
$0
Association Name
Association Phone Number
Association Fee Includes
Assessment Amount
Listing Details
Original List Price
$265,000
Financing Considered
Cash, Conventional
Offer Acceptance Date
03/15/18
Estimated Closing Date
04/13/18
Sales Price Per Square Foot
$178
Actual Closing Date
04/12/18
Days Listing to Close
Listing is courtesy Rain Y Liu of New Era Realty LLC