2019 Rancho Lake Drive #101
Las Vegas, NV 89108
2019 Rancho Lake Drive #101, Las Vegas, NV 89108
935 Square Feet on 0.00 Acres
Located in Las Vegas
2 Beds, 2 Baths, 0-Car Garage
Listed for $120,000 on 09/30/18
Sold for $116,000 on 11/14/18935 Square Feet on 0.00 Acres
Located in Las Vegas
2 Bedrooms, 2 Bathrooms, 0-Car Garage
Listed for $120,000 on 09/30/18
Sold for $116,000 on 11/14/18935 Square Feet on 0.00 Acres, Located in Las Vegas
1 Story, 2 Bedrooms, 2 Bathrooms, 0-Car Garage, Built in 2004
Listed for $120,000 on 09/30/18, Sold for $116,000 on 11/14/18
Very clean 1st floor condo, 2 bedrooms, 2 baths centrally located. Breakfast bar, built- in microwave, stove, master bedroom with walk in closet, solar window screens, laundry room inside the condo. A must see.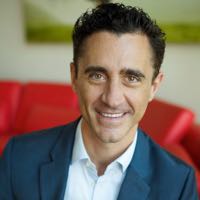 Gary Anter
Broker
Gary@PresentingVegas.com
(702) 743-4122
Listing Information
Address
2019 Rancho Lake Drive #101, Las Vegas, NV, 89108
Multiple Listing Number
2036191
List Price per Square Foot
$128
Property Features
Building Description
1 Story
Total Number of Bathrooms
2
Subdivision Code
Rancho Lake Condo
Community Features
Cc&rs, Clubhouse, Community Pool, Community Spa, Gated, Guest Parking
Furnished Description
House Views
Property Description
Directions
95 Fwy/Rancho Drive to Texas Station West.
Schooling Information
Elementary School Kindergarten - 2nd Grade
Twin Lakes
Elementary School 2nd Grade - 5th Grade
Twin Lakes
Junior High School
Brinley J. Harold*
Private and Charter Schools
| School Name | School Type | Grade Levels | Distance | PV Rating |
| --- | --- | --- | --- | --- |
| Children's Choice Learning Center | private | PK-K | 0.27 mi | 0.0 / 10.0 |
| Children's Choice Learning Center | private | PK | 0.27 mi | 0.0 / 10.0 |
| My Little Margies Day Care | private | PK | 0.58 mi | 10.0 / 10.0 |
| All Saints Day School | private | PK-K | 0.96 mi | 6.0 / 10.0 |
| Delta Academy | charter | 6-12 | 1.14 mi | 5.5 / 10.0 |
| Lucas Day Care Center | private | PK | 1.36 mi | 0.0 / 10.0 |
| Mott's Day Care Center | private | PK | 1.45 mi | 0.0 / 10.0 |
| Lustig's Day Care Center | private | PK | 1.52 mi | 0.0 / 10.0 |
| Pdc Professional Development Center Head Start | private | PK | 1.52 mi | 0.0 / 10.0 |
| St Francis De Sales School | private | K-8 | 1.53 mi | 8.0 / 10.0 |
| Friendship Child Care Center | private | PK | 1.54 mi | 0.0 / 10.0 |
| Primetime Preschool - Child Care Center | private | PK-K | 1.61 mi | 0.0 / 10.0 |
| Trinity International Schools | private | 5-12 | 1.63 mi | 10.0 / 10.0 |
| Godsend Learning Center | private | PK | 1.66 mi | 2.0 / 10.0 |
| Imagine 100 Academy Of Excellence | charter | PK-5 | 1.75 mi | 3.0 / 10.0 |
| Imagine 100 Academy of Excellence | charter | 6-8 | 1.75 mi | 4.0 / 10.0 |
| Our Lady Of Las Vegas School | private | PK-8 | 1.91 mi | 6.0 / 10.0 |
| First Christian Montessori Childrens World | private | PK-K | 1.97 mi | 0.0 / 10.0 |
| A Small Wonder Day Care Center | private | PK | 2.05 mi | 0.0 / 10.0 |
| Little Annies Day Care | private | PK | 2.1 mi | 0.0 / 10.0 |
| Lvvwd-School's Out Child Care Center | private | PK | 2.12 mi | 0.0 / 10.0 |
| Sunflower Head Start | private | PK | 2.19 mi | 10.0 / 10.0 |
| Melvin Day Care Center | private | PK | 2.2 mi | 0.0 / 10.0 |
| Andre Agassi College Preparatory Academy | charter | PK-5 | 2.25 mi | 6.0 / 10.0 |
| Andre Agassi College Preparatory Academy | charter | 6-12 | 2.25 mi | 6.0 / 10.0 |
| Smart Start Day Care | private | PK | 2.25 mi | 0.0 / 10.0 |
| West Charleston Enrichment Academy | private | PK-8 | 2.27 mi | 8.0 / 10.0 |
| Anderson Academy of Mathematics and Science | private | 1-8 | 2.3 mi | 10.0 / 10.0 |
| Desert Torah Academy Ohel Menachem | private | PK-8 | 2.37 mi | 8.0 / 10.0 |
| Mirabelli Community Child Care Center | private | PK | 2.4 mi | 10.0 / 10.0 |
| Rainbow Dreams Academy | charter | PK-5 | 2.42 mi | 4.0 / 10.0 |
| Rainbow Dreams Academy Secondary | charter | 6-8 | 2.42 mi | 1.0 / 10.0 |
| Liberty Baptist Academy | private | K-12 | 2.56 mi | 10.0 / 10.0 |
| Fellowship Christian Day Care | private | PK | 2.57 mi | 0.0 / 10.0 |
| Watch Me Grow Child Development Center | private | PK | 2.59 mi | 0.0 / 10.0 |
| Calvary Christian Learning Academy | private | PK-8 | 2.6 mi | 8.0 / 10.0 |
| Mountain Heights Mont School | private | PK | 2.6 mi | 0.0 / 10.0 |
| Kids Co-Op | private | PK-K | 2.63 mi | 10.0 / 10.0 |
| Zion Methodist Day Care Center | private | PK | 2.63 mi | 10.0 / 10.0 |
| Imagination Plus Child Care Center | private | K | 2.64 mi | 8.0 / 10.0 |
| Creative Kids Learning Center | private | PK | 2.69 mi | 0.0 / 10.0 |
| Tree of Life Christian School | private | PK-2 | 2.69 mi | 6.0 / 10.0 |
| Christ Luth Children's Center | private | PK | 2.7 mi | 8.0 / 10.0 |
| Acelero Learning Head Start | private | PK | 2.7 mi | 0.0 / 10.0 |
| Creative Kids Learning Center | private | PK | 2.76 mi | 0.0 / 10.0 |
| Pentecostal Temple Cdc | private | PK | 2.79 mi | 0.0 / 10.0 |
| La Petite Learning Center | private | PK-K | 2.81 mi | 10.0 / 10.0 |
| La Petite Academy | private | PK-K | 2.82 mi | 0.0 / 10.0 |
| Kid's Campus | private | PK-K | 2.84 mi | 10.0 / 10.0 |
| Kids Campus Learning Center | private | PK-K | 2.84 mi | 10.0 / 10.0 |
| House Of Knowledge Christian Academy | private | K-12 | 2.85 mi | 0.0 / 10.0 |
| Charleston Heights Day Care | private | PK | 2.94 mi | 0.0 / 10.0 |
| Sunrise Montessori Academy | private | PK | 2.95 mi | 0.0 / 10.0 |
| Trinity United Metodist Church School/Child Care | private | PK-K | 2.95 mi | 0.0 / 10.0 |
| Happy Days Kindergarten | private | K | 3.01 mi | 6.0 / 10.0 |
| Acelero Learning Center-Jefferson | private | PK | 3.02 mi | 0.0 / 10.0 |
| Variety Early Learning Center | private | PK-K | 3.02 mi | 8.0 / 10.0 |
| Founders Academy Las Vegas | charter | K-12 | 3.06 mi | 6.0 / 10.0 |
| Cumorah Academy Of Las Vegas | private | PK-8 | 3.17 mi | 0.0 / 10.0 |
| Creative Kids Learning Center | private | PK | 3.2 mi | 10.0 / 10.0 |
| Las Vegas Junior Academy | private | PK-9 | 3.27 mi | 10.0 / 10.0 |
| Easter Seals Southern Nevada D | private | PK | 3.33 mi | 0.0 / 10.0 |
| Legacy Traditional School - North Valley | charter | K-8 | 3.37 mi | 2.5 / 10.0 |
| Odyssey Charter School K-5 | charter | PK-5 | 3.53 mi | 7.0 / 10.0 |
| Odyssey Charter High School | charter | 9-12 | 3.53 mi | 5.0 / 10.0 |
| Odyssey Charter School 6-8 | charter | 6-8 | 3.53 mi | 7.5 / 10.0 |
| Childrens Choice Lc-Plce Sta | private | PK | 3.54 mi | 0.0 / 10.0 |
| Culinary Workers Child Care Center-Local 226 | private | PK | 3.55 mi | 0.0 / 10.0 |
| University Baptist Academy | private | K-12 | 3.57 mi | 0.0 / 10.0 |
| New Horizons Academy | private | 2-12 | 3.58 mi | 8.0 / 10.0 |
| 24 Hour Fitness Kid's Club Dc | private | PK | 3.59 mi | 0.0 / 10.0 |
| Creative Kids | private | PK | 3.62 mi | 0.0 / 10.0 |
| Wassell Academy | private | PK-8 | 3.65 mi | 10.0 / 10.0 |
| Cornerstone Christian Academy | private | PK-8 | 3.78 mi | 8.0 / 10.0 |
| Challenger Pre-Sch-Los Prados | private | PK | 3.79 mi | 2.0 / 10.0 |
| Maranatha Academy of Las Vegas | private | K-8 | 3.81 mi | 6.0 / 10.0 |
| Quinones Day Care | private | PK | 3.85 mi | 0.0 / 10.0 |
| Sweet Peas Learning Center | private | PK | 3.88 mi | 0.0 / 10.0 |
| 9th Bridge School | private | PK-4 | 3.89 mi | 10.0 / 10.0 |
| Aprende Academy Preschool at Doral Academy Fire Mesa | charter | K-9 | 3.9 mi | 0.0 / 10.0 |
| Challenger School - Los Prados | private | PK-1 | 3.93 mi | 0.0 / 10.0 |
| Quest Academy Preparatory Education | charter | K-8 | 3.94 mi | 5.0 / 10.0 |
| Bright Child Learning Center | private | PK | 3.98 mi | 0.0 / 10.0 |
| Saratoga Palms Head Start | private | PK | 4.02 mi | 0.0 / 10.0 |
| Super Kids Academy | private | PK | 4.03 mi | 0.0 / 10.0 |
| Lit'l Scholar Academy & Dc | private | PK | 4.09 mi | 10.0 / 10.0 |
| First Good Shepherd Lutheran School | private | PK-6 | 4.16 mi | 10.0 / 10.0 |
| Trinity International School | private | K-12 | 4.16 mi | 0.0 / 10.0 |
| Children's Oasis | private | PK | 4.18 mi | 0.0 / 10.0 |
| Romp 'N Play | private | PK | 4.2 mi | 0.0 / 10.0 |
| Mountain Heights Montessori | private | PK-3 | 4.2 mi | 10.0 / 10.0 |
| New Live Christian Pre-School | private | PK | 4.2 mi | 0.0 / 10.0 |
| St Christopher Catholic School | private | K-8 | 4.2 mi | 8.0 / 10.0 |
| Nala Child Care Center | private | PK | 4.22 mi | 0.0 / 10.0 |
| St Joseph School | private | K-8 | 4.23 mi | 8.0 / 10.0 |
| Kids Campus Learning Center | private | PK-K | 4.24 mi | 0.0 / 10.0 |
| Trinity Christian Schools | private | PK-6 | 4.28 mi | 10.0 / 10.0 |
| Shadow Hills Baptist Preschool | private | PK-K | 4.28 mi | 8.0 / 10.0 |
| Childrens Garden Learning Center | private | PK-K | 4.29 mi | 0.0 / 10.0 |
| Montessori Method | private | PK-K | 4.29 mi | 0.0 / 10.0 |
| Lone Mountain Creative Lc | private | PK | 4.31 mi | 0.0 / 10.0 |
| Lone Mountain Learning Center | private | PK-K | 4.31 mi | 0.0 / 10.0 |
| Word Of Life Christian Academy | private | PK-12 | 4.33 mi | 10.0 / 10.0 |
| Fielday School KinderCare | private | PK | 4.35 mi | 8.0 / 10.0 |
| Las Vegas Day School | private | PK-8 | 4.36 mi | 8.0 / 10.0 |
| Nca Learning Center | private | PK | 4.39 mi | 0.0 / 10.0 |
| Children's World | private | PK | 4.43 mi | 0.0 / 10.0 |
| Academy For Learning | private | K-12 | 4.45 mi | 10.0 / 10.0 |
| Journey Education | private | K-8 | 4.46 mi | 10.0 / 10.0 |
| City Impact Early Ed Center | private | PK | 4.46 mi | 0.0 / 10.0 |
| Top Christian Learning Academy | private | K-3 | 4.5 mi | 0.0 / 10.0 |
| Top Kids Learning Enrich Center | private | PK | 4.5 mi | 0.0 / 10.0 |
| St Anne Catholic School | private | PK-8 | 4.51 mi | 8.0 / 10.0 |
| Marcia's Child Care Center | private | PK | 4.55 mi | 0.0 / 10.0 |
| Child Haven Child Care Center | private | PK | 4.56 mi | 0.0 / 10.0 |
| Exodus Christian Academy | private | K-9 | 4.59 mi | 0.0 / 10.0 |
| Spring Valley Montessori School | private | PK-6 | 4.64 mi | 8.0 / 10.0 |
| Spring Meadows Preschool & Kindergarten | private | PK-1 | 4.7 mi | 0.0 / 10.0 |
| St Elizabeth Ann Seton Catholic School | private | K-8 | 4.7 mi | 8.0 / 10.0 |
| Las Vegas Athletic Club Child Care Center | private | PK | 4.73 mi | 0.0 / 10.0 |
| Candil Hall Academy | private | K-5 | 4.74 mi | 10.0 / 10.0 |
| Innovations International Charter School of NV | charter | 6-12 | 4.74 mi | 4.0 / 10.0 |
| Innovations International Charter School Of Nv | charter | PK-5 | 4.74 mi | 5.0 / 10.0 |
| International Christian Academy | private | PK-8 | 4.74 mi | 8.0 / 10.0 |
| Griffith United Methodist Preschool | private | PK-K | 4.79 mi | 10.0 / 10.0 |
| Kids Quest Child Care Center-Palms | private | PK | 4.88 mi | 0.0 / 10.0 |
| La Petite Academy | private | PK | 5 mi | 0.0 / 10.0 |
| Lamb Of God Lutheran School | private | PK-5 | 5.02 mi | 8.0 / 10.0 |
| The Summit School | private | PK-1 | 5.03 mi | 0.0 / 10.0 |
| La Petite Academy | private | PK-2 | 5.08 mi | 0.0 / 10.0 |
| Kinder Prep Academy | private | PK-K | 5.12 mi | 6.0 / 10.0 |
| Creative Kids | private | PK | 5.25 mi | 4.0 / 10.0 |
| Acelero Learning Clark Dc-Martinez | private | PK | 5.27 mi | 0.0 / 10.0 |
| My Little School House | private | PK | 5.29 mi | 0.0 / 10.0 |
| The Meadows School | private | PK-12 | 5.32 mi | 8.0 / 10.0 |
| La Petite Academy | private | PK | 5.41 mi | 10.0 / 10.0 |
| Kinder Care Learning Center #791 | private | PK | 5.42 mi | 0.0 / 10.0 |
| Torrey Pines KinderCare | private | PK | 5.43 mi | 0.0 / 10.0 |
| New Life Christian Academy | private | 3-9 | 5.44 mi | 6.0 / 10.0 |
| Rock Christian Learning Center | private | PK | 5.45 mi | 0.0 / 10.0 |
| Source Academy & Early Learning Center | private | PK | 5.46 mi | 10.0 / 10.0 |
| La Madre Mountain School | private | 7-12 | 5.48 mi | 2.0 / 10.0 |
| 24 Hour Fitness Kid's Club Dc | private | PK | 5.55 mi | 0.0 / 10.0 |
| Campus Child Care | private | PK | 5.6 mi | 0.0 / 10.0 |
| Susan Marvosh Group Care Home | private | PK | 5.61 mi | 0.0 / 10.0 |
| Csn Early Childhood Education Lab School | private | PK-K | 5.62 mi | 10.0 / 10.0 |
| Somerset Academy Of Las Vegas | charter | K-12 | 5.63 mi | 6.5 / 10.0 |
| Bright Child Learning Center | private | PK | 5.65 mi | 0.0 / 10.0 |
| Kids Tyme Day Care | private | PK | 5.67 mi | 0.0 / 10.0 |
| Las Vegas Kids R Kids-Lakes | private | PK-K | 5.74 mi | 0.0 / 10.0 |
| 24 Hour Fitness Kid's Club Dc | private | PK | 5.76 mi | 0.0 / 10.0 |
| Lil Scholar Academy-Summerlin | private | PK | 5.85 mi | 10.0 / 10.0 |
| Childrens Choice Kindergarten | private | K | 5.86 mi | 0.0 / 10.0 |
| Redeemer Lutheran Elementary School & Preschool | private | PK-2 | 5.88 mi | 2.0 / 10.0 |
| ABC Preschool of Redeemer Luthe | private | PK-2 | 5.88 mi | 8.0 / 10.0 |
| Shenker Academy | private | PK-K | 5.95 mi | 6.0 / 10.0 |
| Mountain View Baptist Academy | private | PK-10 | 5.99 mi | 0.0 / 10.0 |
| Teacher's Apple Child Care Center | private | PK | 6 mi | 0.0 / 10.0 |
| Kidz Kidz Kidz | private | PK | 6.01 mi | 0.0 / 10.0 |
| Somerset Academy of Las Vegas - North Las Vegas Campus | charter | K-8 | 6.01 mi | 5.5 / 10.0 |
| Beacon Academy Of Nevada | charter | 9-12 | 6.03 mi | 5.0 / 10.0 |
| Unlv Csun Pre-School | private | PK | 6.12 mi | 0.0 / 10.0 |
| Kids Kamp At Cimarronrose | private | PK | 6.12 mi | 0.0 / 10.0 |
| Duck Duck Goose Day Care | private | PK | 6.17 mi | 0.0 / 10.0 |
| Leadership Academy of Nevada | charter | 6-12 | 6.18 mi | 0.0 / 10.0 |
| Kids R Kids #2 Child Care Center | private | PK-K | 6.22 mi | 2.0 / 10.0 |
| Kids R Kids Of Sw Las Vegas | private | K-1 | 6.22 mi | 10.0 / 10.0 |
| Univ Methodist Child Development Center | private | PK | 6.24 mi | 10.0 / 10.0 |
| The Lakes KinderCare | private | PK | 6.25 mi | 10.0 / 10.0 |
| Mountain View Christian Schools | private | PK-12 | 6.3 mi | 6.0 / 10.0 |
| Mini Skool | private | PK | 6.31 mi | 0.0 / 10.0 |
| Glad Tidings Christian School | private | K-11 | 6.35 mi | 0.0 / 10.0 |
| Cecile Walnut Head Start | private | PK | 6.35 mi | 0.0 / 10.0 |
| Seton Academy West | private | PK-K | 6.36 mi | 10.0 / 10.0 |
| University Baptist Academy | private | 1-11 | 6.42 mi | 10.0 / 10.0 |
| Helen Meyer Community Child Care Center | private | PK | 6.45 mi | 10.0 / 10.0 |
| Jewish Community Day School | private | K-8 | 6.52 mi | 0.0 / 10.0 |
| Citibank Family Center | private | PK-K | 6.52 mi | 6.0 / 10.0 |
| Citibank Child Care Center | private | PK | 6.52 mi | 0.0 / 10.0 |
| Creative Kids Learning Center | private | PK | 6.53 mi | 10.0 / 10.0 |
| Spring Valley Christian Academy | private | PK-12 | 6.6 mi | 8.0 / 10.0 |
| Building Blocks Child Care | private | PK-K | 6.6 mi | 8.0 / 10.0 |
| Kids Turf Academy Center | private | PK-1 | 6.62 mi | 4.0 / 10.0 |
| Back To Basics Preschool & Day Care | private | PK-2 | 6.65 mi | 0.0 / 10.0 |
| Equipo Academy School - 18433 | charter | 6-11 | 6.66 mi | 2.5 / 10.0 |
| Mountain View Lutheran School | private | PK-5 | 6.69 mi | 10.0 / 10.0 |
| 24 Hour Fitness Kid's Club Dc | private | PK | 6.73 mi | 0.0 / 10.0 |
| Little Scholar | private | PK | 6.75 mi | 0.0 / 10.0 |
| Dr Miriam & Sheldon G Adelson Educational Campus | private | PK-12 | 6.76 mi | 6.0 / 10.0 |
| St. Viator Prekindergarten & Kindergarten | private | PK-K | 6.84 mi | 8.0 / 10.0 |
| St Viator Catholic School | private | PK-8 | 6.85 mi | 4.0 / 10.0 |
| Tinker Town Learn & Play Child Care Center | private | PK | 6.97 mi | 0.0 / 10.0 |
| Acelero Learning Clark Child Care Center-Stewart | private | PK | 6.99 mi | 0.0 / 10.0 |
| Child Time | private | PK | 7.02 mi | 2.0 / 10.0 |
| Creative Kids Learning Center | private | PK | 7.06 mi | 0.0 / 10.0 |
| Peace Garden Day Care | private | PK | 7.08 mi | 0.0 / 10.0 |
| Cascos Family Day Care | private | PK | 7.09 mi | 0.0 / 10.0 |
| Centennial Academy | private | PK-5 | 7.27 mi | 10.0 / 10.0 |
| Imagine School Mountain View | charter | K-6 | 7.29 mi | 8.0 / 10.0 |
| Challenger School - Summerlin | private | PK-8 | 7.32 mi | 8.0 / 10.0 |
| Bright Horizons at Summerlin | private | PK-K | 7.32 mi | 0.0 / 10.0 |
| Merryhill School Alta | private | PK-K | 7.38 mi | 6.0 / 10.0 |
| Merryhill Elementary School | private | K-5 | 7.43 mi | 10.0 / 10.0 |
| Merryhill School Summerlin Preschool | private | PK | 7.47 mi | 10.0 / 10.0 |
| Baby Love And Care Inf Center | private | PK | 7.47 mi | 0.0 / 10.0 |
| Little Paradise Day Care | private | PK | 7.48 mi | 0.0 / 10.0 |
| First Step Kids Care | private | PK | 7.51 mi | 0.0 / 10.0 |
| Eob Head Start-Las Vegas | private | PK | 7.55 mi | 0.0 / 10.0 |
| Robert Jones Garden Head Start | private | PK | 7.55 mi | 0.0 / 10.0 |
| Cinderella Careskool | private | PK | 7.59 mi | 0.0 / 10.0 |
| Children's Choice Lc-Boulder | private | PK | 7.61 mi | 0.0 / 10.0 |
| Paradise Park Community Center | private | PK-K | 7.62 mi | 0.0 / 10.0 |
| Kid's Quest Child Care Center-Boulder Stn | private | PK | 7.64 mi | 0.0 / 10.0 |
| Calvary Chapel Ps-Spring Vly | private | PK | 7.68 mi | 10.0 / 10.0 |
| Calvary Chapel Christian School | private | K-12 | 7.7 mi | 8.0 / 10.0 |
| Mccarran Child Development Center | private | PK-1 | 7.72 mi | 0.0 / 10.0 |
| Mccarran Bright Horizons Dc | private | PK | 7.72 mi | 0.0 / 10.0 |
| Merryhill School Grand Teton | private | PK | 7.72 mi | 8.0 / 10.0 |
| Mt Olive Luteran School | private | K-8 | 7.77 mi | 10.0 / 10.0 |
| Hullum Homes Head Start | private | PK | 7.85 mi | 0.0 / 10.0 |
| Faith Lutheran Middle School & High School | private | 6-12 | 7.88 mi | 6.0 / 10.0 |
| Merryhill Elementary School | private | K-5 | 7.91 mi | 8.0 / 10.0 |
| Merryhill School Durango | private | PK | 7.91 mi | 10.0 / 10.0 |
| Mini-Skool Early Learning Center | private | PK | 7.92 mi | 0.0 / 10.0 |
| Grandma's House | private | PK | 7.95 mi | 0.0 / 10.0 |
| Bright Child Learning Center-Nellis | private | PK | 7.96 mi | 0.0 / 10.0 |
| Children's Learning Adv Child Care Center | private | PK | 8.02 mi | 0.0 / 10.0 |
| Faith Lutheran Preschool | private | PK | 8.02 mi | 10.0 / 10.0 |
| Creative Kids Learning Center | private | PK | 8.02 mi | 0.0 / 10.0 |
| Children's Learning Adv Child Care Center | private | PK | 8.11 mi | 0.0 / 10.0 |
| Doral Academy | charter | PK-8 | 8.13 mi | 8.0 / 10.0 |
| Las Vegas Athletic Club Child Care Center | private | PK | 8.23 mi | 0.0 / 10.0 |
| Creative Kids Learning Center | private | PK | 8.25 mi | 0.0 / 10.0 |
| Kids First | private | PK | 8.27 mi | 0.0 / 10.0 |
| Kid's Cove Pre-School | private | PK | 8.27 mi | 0.0 / 10.0 |
| Mater Academy Mountain Vista | charter | PK-8 | 8.34 mi | 10.0 / 10.0 |
| Kids Learning Path | private | PK | 8.35 mi | 0.0 / 10.0 |
| Hill And Dale Child Development Center | private | PK-K | 8.39 mi | 10.0 / 10.0 |
| Explore Knowledge Academy | charter | PK-5 | 8.44 mi | 6.5 / 10.0 |
| A To Z Child Care & Learning Center | private | PK | 8.46 mi | 0.0 / 10.0 |
| Kindercare Learning Centers | private | PK-K | 8.49 mi | 8.0 / 10.0 |
| Bottlegenie Day Care | private | PK | 8.58 mi | 0.0 / 10.0 |
| Faith Lutheran Academy | private | K-5 | 8.62 mi | 8.0 / 10.0 |
| Christian Montessori Academy | private | PK-4 | 8.65 mi | 8.0 / 10.0 |
| Kids Campus Learning Center | private | PK-K | 8.66 mi | 0.0 / 10.0 |
| American Preparatory Academy | charter | K-12 | 8.68 mi | 8.0 / 10.0 |
| Solomon Schechter Day School Of Las Vegas | private | K-6 | 8.82 mi | 10.0 / 10.0 |
| Temple Beth Shalom Pre-School | private | PK | 8.85 mi | 10.0 / 10.0 |
| Baby Land Infant Center Pre-School | private | PK | 8.85 mi | 0.0 / 10.0 |
| Sunrise Preschool | private | PK | 8.88 mi | 0.0 / 10.0 |
| Omar Haikal Islamic Academy | private | PK-8 | 9.05 mi | 10.0 / 10.0 |
| Springstone Montessori School | private | PK | 9.16 mi | 10.0 / 10.0 |
| Alexander Dawson School | private | PK-8 | 9.26 mi | 6.0 / 10.0 |
| Kinder Care Learning Center #1306 | private | PK | 9.28 mi | 0.0 / 10.0 |
| Water of Life Lutheran School | private | PK | 9.31 mi | 10.0 / 10.0 |
| Herb Kaufman Head Start | private | PK | 9.32 mi | 0.0 / 10.0 |
| Bright Child Learning Center | private | PK | 9.36 mi | 0.0 / 10.0 |
| Children's Learning Adv Child Care Center | private | PK | 9.42 mi | 0.0 / 10.0 |
| American Heritage Academy | private | PK-12 & Ungraded | 9.49 mi | 10.0 / 10.0 |
| Discovery Charter School | charter | K-8 | 9.5 mi | 6.0 / 10.0 |
| Childrens Inn Child Care Center | private | PK | 9.53 mi | 0.0 / 10.0 |
| Sunset Montessori Community School | private | PK-K | 9.55 mi | 10.0 / 10.0 |
| Montessori Visions Academy | private | PK-8 | 9.57 mi | 8.0 / 10.0 |
| Young Disciples Learning Center | private | PK | 9.58 mi | 0.0 / 10.0 |
| Red Rock Country Club Child Care Center | private | PK | 9.72 mi | 0.0 / 10.0 |
| Creative Kids Learning Center GV | private | PK | 9.99 mi | 0.0 / 10.0 |
Interior Details
Interior Description
Blinds
Flooring Description
Carpet
Living Room
Entry Foyer 15x12
Dining Room
Dining Area 7x9
Kitchen
Man Made Woodor Laminate Flooring
Master Bedroom
Walk-in Closet(s) 11x12
Master Bathroom
Tub/shower Combo
Bathroom Downstairs Description
Den Dimensions
Loft Dimensions
Loft Dimensions 1st Floor
Loft Dimensions 2nd Floor
Loft Description
Laundry Location
Number of Full Bathrooms
2
Number of Three-Quarter Bathrooms
0
Number of Half Bathrooms
0
Land & Exterior Details
Lot Square Footage
Lot Description
Under 1/4 Acre
Construction Materials
Garage Description
Landscaping Features
Desert Landscaping
Builder / Manufacturer
Utility, Appliance & System Details
Cooling System
Ground Mounted Air Conditioner
N
Energy Conservation
Solar Screens
Utility Information
Cable Tv Wired
Other Appliances
Microwave
Fireplace Locations
Association, Tax & Financial
Special Improvement Balance
$0
Annual Special Improvement
$0
Association Name
Rancho Lake Condo
Association Phone Number
702-458-2580
Association Fee Includes
Ground Maintenance,Landscape Maintenance,Management,Reserves
Assessment Amount
Listing Details
Original List Price
$120,000
Financing Considered
Cash, Conventional
Offer Acceptance Date
10/15/18
Estimated Closing Date
11/13/18
Sales Price Per Square Foot
$124
Actual Closing Date
11/14/18
Days Listing to Close
Listing is courtesy Vilma R Tungol of Signature Real Estate Group