11867 Partenio Court
Las Vegas, NV 89183
11867 Partenio Court, Las Vegas, NV 89183
1,505 Square Feet on 0.08 Acres
Located in Las Vegas
3 Beds, 3 Baths, 2-Car Garage
Listed for $249,950 on 11/26/17
Sold for $235,000 on 01/17/181,505 Square Feet on 0.08 Acres
Located in Las Vegas
3 Bedrooms, 3 Bathrooms, 2-Car Garage
Listed for $249,950 on 11/26/17
Sold for $235,000 on 01/17/181,505 Square Feet on 0.08 Acres, Located in Las Vegas
2 Stories, 3 Bedrooms, 3 Bathrooms, 2-Car Garage, Built in 2002
Listed for $249,950 on 11/26/17, Sold for $235,000 on 01/17/18
... Traditional sale... A fabulous home with 3 bedrooms and 2 full bathrooms in the heart of southern Las Vegas! This home comes with beautiful spacious kitchen, upgraded granite counter tops w/ pantry & breakfast bar, a patio in the backyard, 2 car garage w/ custom cabinets in garage and amazing floor plan! A must see! Please keep door closed at all times, little cute dog inside.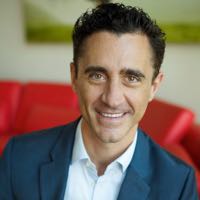 Gary Anter
Broker
Gary@PresentingVegas.com
(702) 743-4122
Listing Information
Address
11867 Partenio Court, Las Vegas, NV, 89183
Multiple Listing Number
1948520
List Price per Square Foot
$166
Property Features
Building Description
2 Stories
Total Number of Bathrooms
3
Subdivision Code
Terracina Phase 2
Furnished Description
Property Description
Directions
Las Vegas Blvd South, Left on Barbara to West on Haven, Left of Bella, Left on Galvani, right on Fratelli and right on Partenio.
Public Schools
Elementary School Kindergarten - 2nd Grade
Schorr Steve
Elementary School 2nd Grade - 5th Grade
Schorr Steve
Junior High School
Silvestri
Private and Charter Schools
| School Name | School Type | Grade Levels | Distance | PV Rating |
| --- | --- | --- | --- | --- |
| Southern Highlands Preparatory School | private | PK-8 | 1.31 mi | 8.0 / 10.0 |
| Beautiful Savior Lutheran Ps | private | PK | 1.88 mi | 0.0 / 10.0 |
| Seton Academy Pre-School | private | PK-K | 2.12 mi | 0.0 / 10.0 |
| Aprende Academy Preschool at Pinecrest Academy St Rose | private | PK | 2.32 mi | 0.0 / 10.0 |
| 24 Hour Fitness Kid's Club Dc | private | PK | 2.76 mi | 0.0 / 10.0 |
| Seven Hills Pre-School-786 | private | PK | 3.05 mi | 0.0 / 10.0 |
| Kids Turf Academy Ii | private | PK | 3.13 mi | 0.0 / 10.0 |
| Kids R Kids Of Silverado Ranch | private | PK-1 | 3.15 mi | 10.0 / 10.0 |
| Hand In Hand Pre-School & Cdc | private | PK | 3.53 mi | 0.0 / 10.0 |
| Hand in Hand Preschool & EDC | private | PK | 3.54 mi | 0.0 / 10.0 |
| Challenger School - Silverado | private | PK-8 | 3.56 mi | 6.0 / 10.0 |
| The Goddard School - Henderson | private | PK | 3.74 mi | 0.0 / 10.0 |
| Advantages Online Private School | private | K-12 | 4.03 mi | 2.0 / 10.0 |
| Aprende Academy Preschool at Pinecrest Academy Inspirada | charter | PK | 4.05 mi | 0.0 / 10.0 |
| Young Disciples Learning Center | private | PK | 4.12 mi | 0.0 / 10.0 |
| Calvary Chapel Green Valley Christian Academy | private | K-12 | 4.26 mi | 10.0 / 10.0 |
| Nevada Virtual Academy | charter | K-12 | 4.29 mi | 4.5 / 10.0 |
| Top Of The Class Learning Center | private | PK | 4.31 mi | 0.0 / 10.0 |
| New Song Church Pre-School | private | PK | 4.37 mi | 0.0 / 10.0 |
| Hillcrest Academy | private | PK-5 | 4.53 mi | 10.0 / 10.0 |
| Imprints Day School | private | PK-5 | 4.54 mi | 2.0 / 10.0 |
| Coral Academy of Science Las Vegas Sandy Ridge | charter | K-12 | 4.55 mi | 9.0 / 10.0 |
| Lighthouse Academy | private | PK | 4.62 mi | 0.0 / 10.0 |
| The Henderson International School | private | PK-9 | 4.63 mi | 8.0 / 10.0 |
| Creative Kids Learning Center | private | PK | 4.65 mi | 0.0 / 10.0 |
| Omar Haikal Islamic Academy | private | PK-8 | 4.8 mi | 10.0 / 10.0 |
| Christ The Servant Lutheran Ps | private | PK | 5.13 mi | 8.0 / 10.0 |
| Child Time Learning Center | private | PK | 5.16 mi | 2.0 / 10.0 |
| Childtime Child Care Center 1803 | private | PK | 5.16 mi | 0.0 / 10.0 |
| La Petite Academy #7294 | private | PK | 5.4 mi | 0.0 / 10.0 |
| Kinder Care Learning Center #1306 | private | PK | 5.48 mi | 0.0 / 10.0 |
| Kindercare Learning Center | private | PK-K | 5.69 mi | 0.0 / 10.0 |
| Henderson Christian Academy | private | PK | 5.82 mi | 0.0 / 10.0 |
| Hand In Hand Pre-Sch-Buffalo | private | PK | 5.91 mi | 0.0 / 10.0 |
| Kidz Kidz Kidz Child Care Center-Hrzn Rdge | private | PK | 6.37 mi | 0.0 / 10.0 |
| Green Valley KinderCare | private | PK | 6.46 mi | 0.0 / 10.0 |
| Midbar Kodesh Temple Pre-School | private | PK | 6.47 mi | 10.0 / 10.0 |
| Children's Learning Adv Child Care Center | private | PK | 6.57 mi | 0.0 / 10.0 |
| Merryhill School Henderson | private | PK-K | 6.61 mi | 8.0 / 10.0 |
| Green Valley Methodist Preschool & Kindergarten | private | PK-K | 6.78 mi | 10.0 / 10.0 |
| Bright Child Learning Center | private | PK | 6.78 mi | 0.0 / 10.0 |
| Green Valley Methodist Preschool & Kindergarten | private | PK-K | 6.78 mi | 10.0 / 10.0 |
| Springstone Montessori School | private | PK | 6.93 mi | 10.0 / 10.0 |
| Congregation Ner Tamid Pre-School | private | PK | 7.01 mi | 0.0 / 10.0 |
| Yeshiva Day School Of Las Vegas | private | K-8 | 7.01 mi | 0.0 / 10.0 |
| Green Valley Lutheran Kindergarten | private | PK-K | 7.13 mi | 10.0 / 10.0 |
| Sunset Montessori Community School | private | PK-K | 7.16 mi | 10.0 / 10.0 |
| Montessori Visions Academy | private | PK-8 | 7.18 mi | 8.0 / 10.0 |
| Mccarran Child Development Center | private | PK-1 | 7.2 mi | 0.0 / 10.0 |
| Mccarran Bright Horizons Dc | private | PK | 7.2 mi | 0.0 / 10.0 |
| Dj's Community Christian Academy | private | K-7 | 7.28 mi | 6.0 / 10.0 |
| The Achievement Academy | private | 3-9 | 7.28 mi | 0.0 / 10.0 |
| D J's Daycare Center | private | PK-4 | 7.28 mi | 0.0 / 10.0 |
| D J's Day Care Center | private | PK-K | 7.28 mi | 10.0 / 10.0 |
| Dj S West Child Care Center | private | PK | 7.28 mi | 0.0 / 10.0 |
| The Achievement Academy | private | 1-12 | 7.3 mi | 0.0 / 10.0 |
| Children's Learning Adv Child Care Center | private | PK | 7.43 mi | 0.0 / 10.0 |
| Creative Kids Learning Center GV | private | PK | 7.51 mi | 0.0 / 10.0 |
| Foothills Montessori School | private | PK-8 & Ungraded | 7.55 mi | 8.0 / 10.0 |
| Foothills Montessori School | private | PK | 7.55 mi | 0.0 / 10.0 |
| Doral Academy of Nevada - Cactus Campus | charter | PK, 8 | 7.6 mi | 8.5 / 10.0 |
| Nasri Academy for Gifted Children | private | 1-4 | 7.64 mi | 10.0 / 10.0 |
| A Montessori Childrens Academy | private | K-3 | 7.66 mi | 0.0 / 10.0 |
| Montessori School-Visions | private | PK | 7.69 mi | 0.0 / 10.0 |
| New Hope Christian Academy | private | PK-2 | 7.71 mi | 4.0 / 10.0 |
| Childrens Choice Kindergarten | private | K | 7.72 mi | 0.0 / 10.0 |
| A To Z Child Care & Learning Center | private | PK | 7.73 mi | 0.0 / 10.0 |
| American Heritage Academy | private | PK-12 & Ungraded | 7.76 mi | 10.0 / 10.0 |
| Gold's Gym Dc-Centennial Pkwy | private | PK | 7.9 mi | 0.0 / 10.0 |
| Gold's Gym Dc-Losee Rd | private | PK | 7.9 mi | 0.0 / 10.0 |
| Gold's Gym Dc- Stephanie | private | PK | 7.9 mi | 0.0 / 10.0 |
| Golds Gym Dc -W Lake Mead Blvd | private | PK | 7.9 mi | 0.0 / 10.0 |
| Cinderella Careskool | private | PK | 7.93 mi | 0.0 / 10.0 |
| Christian Montessori Academy | private | PK-4 | 7.96 mi | 8.0 / 10.0 |
| Club Sport Green Valley Child Care Center | private | PK | 8.05 mi | 0.0 / 10.0 |
| Kids Tyme Day Care | private | PK | 8.06 mi | 0.0 / 10.0 |
| Calvary Chapel Ps-Spring Vly | private | PK | 8.14 mi | 10.0 / 10.0 |
| Calvary Chapel Christian School | private | K-12 | 8.15 mi | 8.0 / 10.0 |
| Kids R Kids #2 Child Care Center | private | PK-K | 8.26 mi | 2.0 / 10.0 |
| Kids R Kids Of Sw Las Vegas | private | K-1 | 8.26 mi | 10.0 / 10.0 |
| Unlv Csun Pre-School | private | PK | 8.32 mi | 0.0 / 10.0 |
| GV Christian School | private | PK-12 | 8.33 mi | 6.0 / 10.0 |
| Nevada State High School | charter | 11-12 | 8.34 mi | 7.5 / 10.0 |
| Univ Methodist Child Development Center | private | PK | 8.41 mi | 10.0 / 10.0 |
| Kidz Kidz Kidz | private | PK | 8.42 mi | 0.0 / 10.0 |
| University Baptist Academy | private | 1-11 | 8.43 mi | 10.0 / 10.0 |
| Creative Kids Learning Center | private | PK | 8.44 mi | 10.0 / 10.0 |
| Peace Garden Day Care | private | PK | 8.44 mi | 0.0 / 10.0 |
| La Petite Academy 5128 | private | PK | 8.45 mi | 0.0 / 10.0 |
| Paradise Park Community Center | private | PK-K | 8.46 mi | 0.0 / 10.0 |
| Explore Knowledge Academy Charter Secondary | charter | 6-12 | 8.6 mi | 6.5 / 10.0 |
| Miss Marsha's Mini School | private | PK | 8.65 mi | 8.0 / 10.0 |
| Silver Sands Montessori | charter | K-8 | 8.67 mi | 8.0 / 10.0 |
| St. Viator Prekindergarten & Kindergarten | private | PK-K | 8.7 mi | 8.0 / 10.0 |
| Kids Quest Child Care Center-Palms | private | PK | 8.76 mi | 0.0 / 10.0 |
| Hill And Dale Child Development Center | private | PK-K | 8.81 mi | 10.0 / 10.0 |
| St Viator Catholic School | private | PK-8 | 8.82 mi | 4.0 / 10.0 |
| Discovery Charter School | charter | K-8 | 8.88 mi | 6.0 / 10.0 |
| Black Mountain Fellowship | private | PK-12 | 8.88 mi | 0.0 / 10.0 |
| Explore Knowledge Academy | charter | PK-5 | 8.92 mi | 6.5 / 10.0 |
| Childrens Inn Child Care Center | private | PK | 9.03 mi | 0.0 / 10.0 |
| Childrens Choice Learning Center | private | PK-K | 9.05 mi | 8.0 / 10.0 |
| Children's Choice Learning Center | private | PK | 9.05 mi | 0.0 / 10.0 |
| American Preparatory Academy | charter | K-12 | 9.13 mi | 8.0 / 10.0 |
| Kids Quest-Sunset Station | private | PK | 9.21 mi | 0.0 / 10.0 |
| Kids R Kids #3 Nv | private | PK-K | 9.25 mi | 8.0 / 10.0 |
| Oasis Baptist Church | private | PK-12 | 9.39 mi | 0.0 / 10.0 |
| Torrey Pines KinderCare | private | PK | 9.46 mi | 0.0 / 10.0 |
| Kinder Care Learning Center #791 | private | PK | 9.46 mi | 0.0 / 10.0 |
| Children's Oasis | private | PK | 9.46 mi | 0.0 / 10.0 |
| Spring Valley Christian Academy | private | PK-12 | 9.57 mi | 8.0 / 10.0 |
| Building Blocks Child Care | private | PK-K | 9.57 mi | 8.0 / 10.0 |
| Mountain Heights Montessori | private | PK-3 | 9.63 mi | 10.0 / 10.0 |
| Romp 'N Play | private | PK | 9.63 mi | 0.0 / 10.0 |
| Helen Meyer Community Child Care Center | private | PK | 9.66 mi | 10.0 / 10.0 |
| Duck Duck Goose Day Care | private | PK | 9.7 mi | 0.0 / 10.0 |
| Children's World | private | PK | 9.72 mi | 0.0 / 10.0 |
| Nca Learning Center | private | PK | 9.74 mi | 0.0 / 10.0 |
| Jewish Community Day School | private | K-8 | 9.75 mi | 0.0 / 10.0 |
| Mt Olive Luteran School | private | K-8 | 9.76 mi | 10.0 / 10.0 |
| Susan Marvosh Group Care Home | private | PK | 9.79 mi | 0.0 / 10.0 |
| Teacher's Apple Child Care Center | private | PK | 9.8 mi | 0.0 / 10.0 |
| Creative Kids | private | PK | 9.83 mi | 4.0 / 10.0 |
| My Little School House | private | PK | 9.86 mi | 0.0 / 10.0 |
| Sports Leadership And Management Academy | charter | 6-9 | 9.94 mi | 0.0 / 10.0 |
Interior Details
Flooring Description
Manmade Wood Or Laminate
Master Bedroom
Upstairs 12x14
Master Bathroom
Bathroom Downstairs Description
1/2 Bath Downstairs
Den Dimensions
Loft Dimensions
Loft Dimensions 1st Floor
Loft Dimensions 2nd Floor
Loft Description
Laundry Location
Number of Full Bathrooms
2
Number of Three-Quarter Bathrooms
0
Number of Half Bathrooms
1
Land & Exterior Details
Lot Description
Under 1/4 Acre
Construction Materials
Roof Materials
Pitched, Tile
Garage Description
Attached
Landscaping Features
Desert Landscaping
Fence
Backyard Full Fenced
Builder / Manufacturer
Utility, Appliance & System Details
Cooling System
Ground Mounted Air Conditioner
N
Utility Information
Underground Utilities
Other Appliances
Microwave
Fireplace Locations
Association, Tax & Financial
Special Improvement Balance
$0
Annual Special Improvement
$0
Association Name
Tierra Linda
Association Phone Number
702-737-8580
Association Fee Includes
None
Assessment Amount
Listing Details
Original List Price
$255,000
Financing Considered
Cash, Conventional, Fha, Va
Offer Acceptance Date
12/13/17
Estimated Closing Date
01/16/18
Sales Price Per Square Foot
$156
Actual Closing Date
01/17/18
Days Listing to Close
Property Condition
Excellent
Listing is courtesy Glenn Sunga of Realty ONE Group, Inc